Tricks to Keep Ends of Braids Closed
Braids are a popular hairstyle for women, and there are many different ways to style them. However, one problem can occur when the ends of the braids come loose and start to unravel. There are a few tricks you can use to help keep them closed, so your hairstyle stays in place all day or night. Read on to learn more.
Do you find yourself constantly battling with your braids to keep the ends from unraveling? Here are a few tricks to help you keep those pesky ends closed. First, make sure you're using quality hair products that will help retain moisture and reduce frizz. Second, try using a small elastic band or even a dot of bobby pins to secure the end of your braid. Finally, always use a light touch when styling your hair – too much tugging and pulling can cause damage and lead to split ends. Follow these tips, and you'll be able to rock those braids with confidence!
Ways to secure a braid?
There are many ways to keep the ends of your braids closed. For example, you can use hairpins, bobby pins, a headband, or a hair tie.
Here are some tricks to keep your braids looking neat and tidy:
Use hairpins to secure the ends of your braids.
Twist the end of a braid and then secure it with a bobby pin.
Secure your braids to your head using a headband! You can even use them as the band for your hairstyle if you have long extensions.
With French braids or fishtail braids, you can tie an elastic band along the length of your braid or tuck it underneath the braid.
Twist the end of a long side-braid and secure it with an elastic band.
Use glue to make your hairstyle last longer! Put glue on the ends of braids that you don't want loose (like under your ponytail), then cover it in hairspray for extra hold. Click here to read more about how to use glue for extensions.
Pin up flyaway pieces using butterfly clips, decorative hairpins, or mini bobby pins.
How do I stop my braids from coming undone?
Braids are a trend that will not be going away anytime soon. With the help of tutorials, you can learn how to do your braiding at home, but what happens when you're on a long flight and want to stretch? Your hair is too short for buns or ponytails, and it needs some form of updo. Luckily, a quick fix doesn't require much time or effort: try twist-outs! Braids can come undone after an extended period, so this solution ensures your braids stay in place all day without any extra effort from you.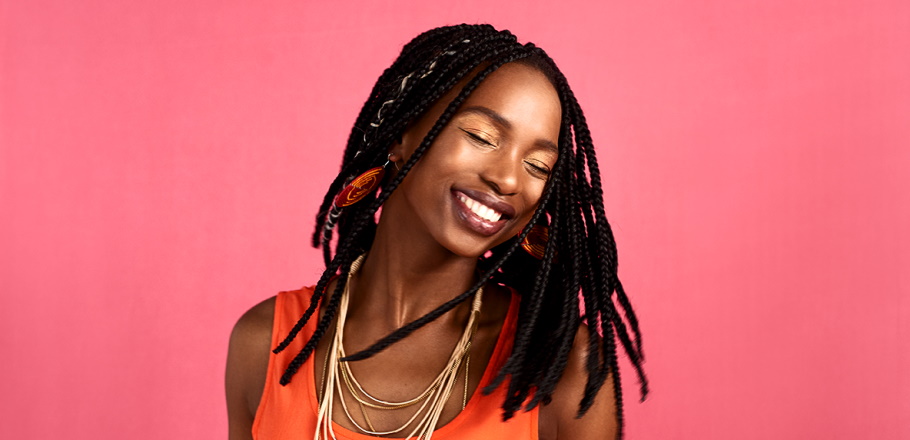 First, you need to put in the time and effort to properly take care of your braids. Then you must examine and understand how your hair is behaving.
Do the plaits come undone when I bend over? If so, then your cornrow rows might be too far apart, or the threading pattern you chose was incorrect for your hair properties. Unfortunately, it's often easier to see if a braid is coming undone when looking at it from the top than when generally standing in front of a mirror – which typically means that somebody else would have noticed something before we do! The best way to stop this is by using products that give added grip to ensure that things stay where they should.