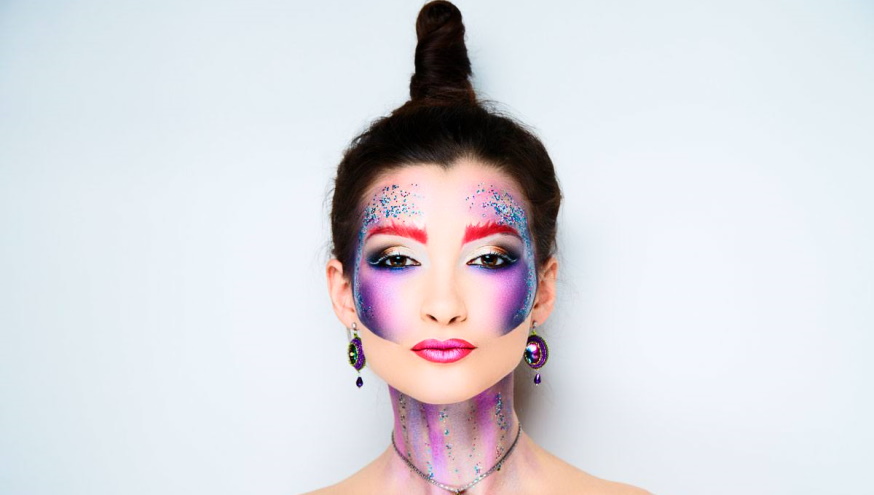 Eye-Catching Unicorn Makeup Tutorials
When you feel like your makeup routine is going stale and you need a change, it's time to explore some new trends. Whether you're looking for fresh ideas on how to do your eyes or want to try out something new for summertime, we've got plenty of unicorn-inspired looks that will turn heads wherever you go. So, check out these tutorials and try them this weekend.
Unicorns are magical and mystical creatures. They're also a symbol of purity, vitality, and innocence. So, it's no wonder that they've been making their way into our beauty routines as part of our quest for "the natural look." If you want to get in on the trend but have no idea where to start, worry not! I'm here with trending unicorn makeup tutorials that are sure to please any girl.
A guide to creating your own unicorn makeup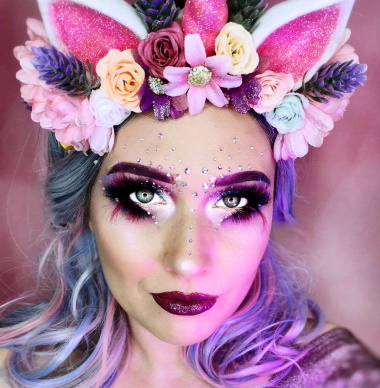 Unicorn makeup tutorials are everywhere. Though it's not the most wearable makeup style, there are ways to make it work if you want to look extra magical. Here are some of the best unicorn looks that even beginners can try at home!
Metallic blue and pink unicorn makeup
Paired with a bright pink lip, this metallic blue eye makeup look is truly magical! And if you're feeling extra festive, add some gems along your lower lash line too.
Gold unicorn eye look with glitter and sequins
This gold unicorn makeup tutorial uses sequins and glitter to make the eyes pop and give off that ethereal aura we all want to channel for our next celebration out of town! All you need is a super sparkly gold shadow, some false lashes, black liquid eyeliner, lots of mascara, some sequins, or any small metallic pieces of material that you have lying around.
Neon blue and pink unicorn makeup
This neon blue and pink unicorn makeup tutorial gives you the most electrifying party look out there! The vibrant colors are perfect for going all out – check them out in action on model eyes before heading to your next celebration with your glowsticks, lol!
Sparkly lime green eye-shadow look with a pop of blue
Here's another excellent variation of the sparkly lime green eye, this time paired with a bright blue shimmery eyeliner!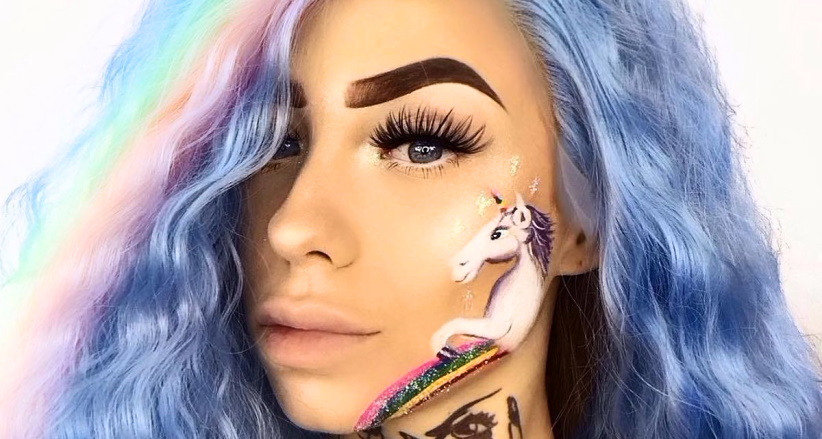 Magical unicorns' makeup looks
There's no need for a mythical creature to get your hands on some unicorn makeup looks. With just a few easy-to-find products, you can have a magical look all to yourself.
Start with a white base. This will provide a blank canvas for your unicorn makeup and make the colors pop. You can use any foundation or concealer for this step.
Next, add some color. A sparkly pink or purple eye shadow is perfect for this look. You can also use eyeliner to create a colorful liner look.
Finish off your unicorn makeup with some shimmery highlighter. Sweep it along your cheekbones and down the center of your nose for an ethereal glow.