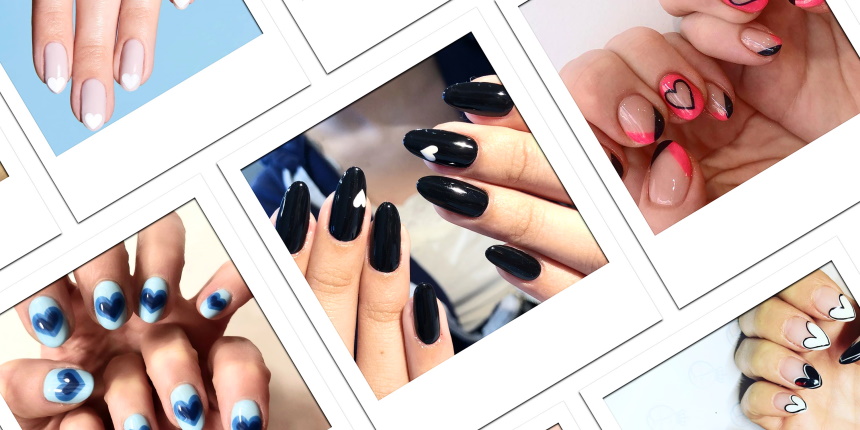 Cool and Fun Heart Design Nail Art
Women love nails. It is a known fact. And what's not to love? They are a way to express ourselves, show our personality, and sometimes even boost our self-confidence. But for many of us, doing anything more than a basic french manicure can feel daunting. These heart nail art ideas are perfect for a date or any other special occasion, and they're so easy that anyone can do them!
Nails can be a great way to show off your personality and fashion sense. So, if you're looking for some heart-themed nail art ideas, you've come to the right place. We've gathered some of the best designs out there to help inspire you. Whether you're looking for something simple or more intricate, there's sure to be something here that catches your eye. So, pull out your polish and get creative!
Heart nail designs for every occasion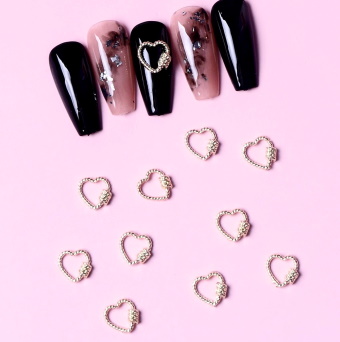 There are so many different ways to express yourself with your manicure when it comes to nails. One trend that has been growing in popularity is heart nail art. There are many different ways to create a heart nail design, and the options are endless! If you're looking for some inspiration, here are a few of our favorite heart nail art ideas.
One of the simplest ways to do heart nail art is by using a red or pink polish and a dotting tool. First, draw two dots on each nail, one on top of the other, and then connect them to form a heart shape. You can also use this method to create other simple designs, like tribal or French hearts.
Heart-pumping ways to say I love you with nail art
Nail art is a great way to spread the love across your wardrobe or show someone special you care about. From simple designs that can be done at home with your trusty nail polishes to intricate works of art – there are plenty of ways to say "I love you" without saying a word!
We've gathered some of our favorite heart-shaped designs for everyone to enjoy. So pick your favorites and get started on showing some affection!
These adorable red hearts look like they're floating – how gorgeous would this look in an ombre gradient? This design shows how versatile nail art can be – these could easily be transformed using pastel colors for a dreamier theme.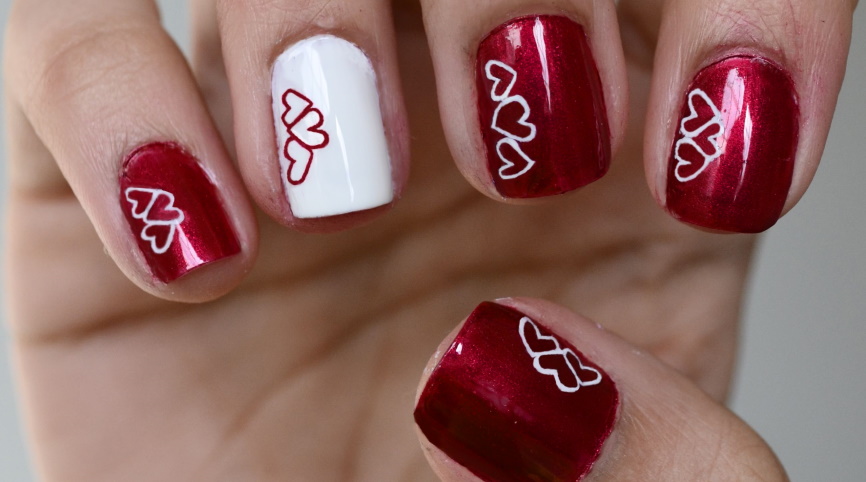 This cute set gets bonus points for being done on short nails!
Even if you're not usually into pink, this design screams valentine's day. The pastel hearts look pretty over a white base with gorgeous subtle detailing.
Just in time for Valentine's Day, or any other occasion where hearts are appropriate, this adorable heart-shaped design is so cute and simple to do – perfect for beginners! With two varnishes, it can be done within minutes.
What could be better than a crescent moon decorated with little stars? This design is playful yet sophisticated, sure to put anyone in a cheerful mood!