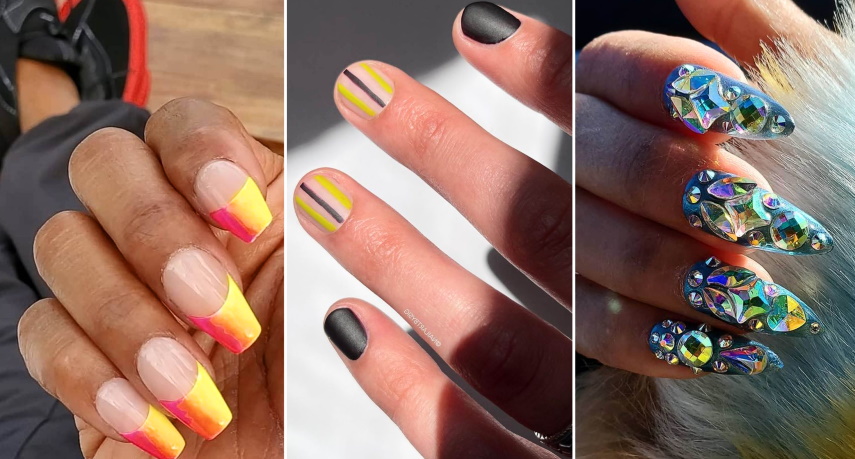 Creative Look Nails That Require Zero Manicure Skills
It's no secret that women are often on-the-go. There isn't always time for a manicure between work, family, and managing their social life. Sometimes you need some creative nail designs to give your nails some pizzazz without the hassle of sitting in a salon chair all day!
This blog post will provide you with great nail art ideas that require zero skills or tools needed – perfect for any woman on the go who wants to look put together but doesn't want to break out her paintbrushes or files.
Looking for a super-cool nail look that doesn't require tons of practice or skill? Paint your favorite base color on all your nails to get the look. Then, using a thin paintbrush and white acrylic paint, create triangles at the tips of each nail. If you have trouble making straight lines, draw them on first with a pencil, then trace over it with the brush. Browsing through our gallery should give you some inspiration for designs! For extra shine, topcoat your nails after applying the polka dots for an even more dimensional look.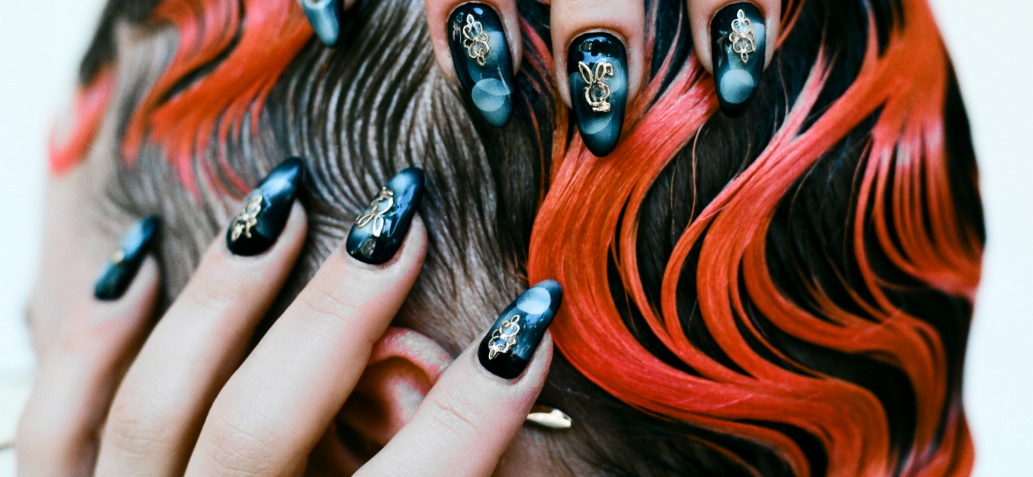 Easy nail art ideas for beginners
There's no need for a professional manicurist when you have these easy and creative nail looks.
Polka Dot Nails
This look is simple and can be created in minutes. All you need is a dotting tool or the end of a pencil to create the polka dots. First, paint your nails with your desired color, and then use the dotting tool to create small circles in various sizes on top of the wet polish. For extra sparkle, add some silver or gold glitter over the dots. Seal with a topcoat, and you're done!
Striped Nails
This look is also super easy to do and tailored to any color scheme. Paint your nails with two colors of your choice, and then use a thin brush or toothpick to create the stripes. You can make them thin or thick, depending on your preference. Let the nails dry completely before sealing with a topcoat.
Nautical Nails
This look is perfect for summer! Use two colors of blue polish to create the ocean waves. Paint your nails with the first color and then use a toothpick dipped in the second color to create the waves. Add some white stars for extra detail and let everything dry thoroughly. Seal with a topcoat, and you're ready to hit the beach!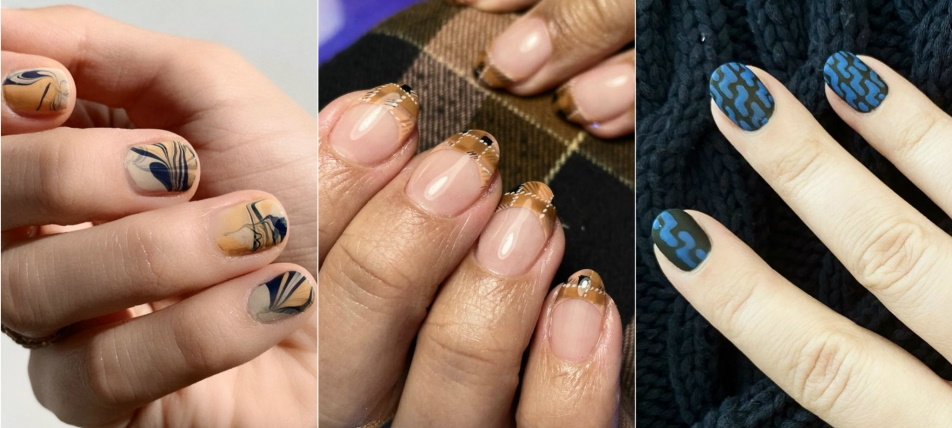 Create this easy nail art design in minutes
Hi everyone, welcome back! Let's take a look at some easy nail art ideas for beginners. Why? Because there are so many people out there that want to try their hand at nice nails but just aren't sure where to start. And I don't blame them because sometimes all those tutorials can be incredibly confusing, and it seems like no two are alike, not to mention the language barrier can make things even harder. So here are my solution easy nail art ideas for beginners? Give these simple tutorials a shot and see if you like them or not; if not, then go ahead and give your spin on things with different colors, shapes, designs, etc. You'll figure out what works best.
If you're looking to add a little bit of personality to your nails but don't know how to get started, never fear! There are many easy nail art ideas for beginners that can help you transform your nails from plain to fabulous. In addition, we'll share some of our favorite simple nail art designs that anyone can do. So whether you're a beginner or an experienced nail artist, we promise there's something here for everyone.